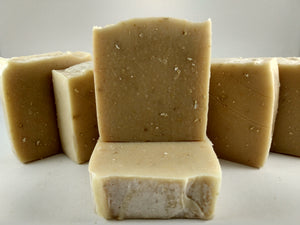 Goat Milk Soap Unscented
Our soaps are all handmade from scratch on our homestead in Peebles, Ohio.
With the carefully selected oils this soap is moisturizing and leaves your skin feeling happy and clean!
Our unscented soap has no added fragrances, it just smells of soap. This is a great choice for customers with delicate skin. 
Ingredients: olive oil, coconut oil, palm oil, sodium hydroxide (lye), goats milk, ground oats.