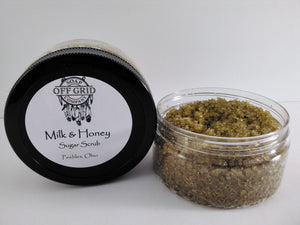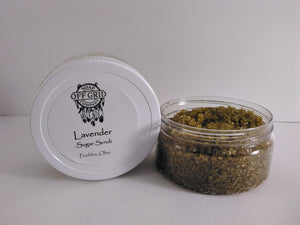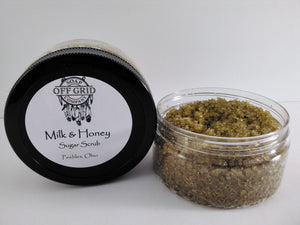 Sugar Scrub
Our sugar scrub is made with the very best of ingredients which will leave your skin feeling hydrated and pampered.
We worked on a sugar scrub recipe for almost four years before perfecting it into this amazing product.
Choose from Milk & Honey, Lavender, Invigorating Lemon, and coastal breeze.
To enjoy simply apply to damp skin and scrub in a circular motion. Rinse thoroughly and Pat dry.
Ingredients; Brown Sugar, Sweet Almond Oil, Saponified Oils (Coconut, Palm, Olive), Goat Milk, Oats, Optiphen and either fragrance oil (for milk & honey and Invigorating Lemon options) or essential oil (lavender option)
This item weighs 6oz