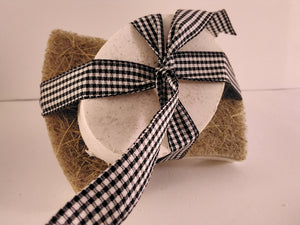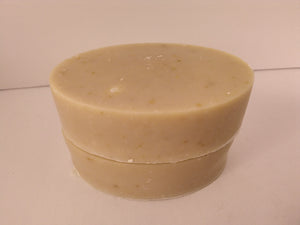 Bar Dish Soap
Our environmentally friendly dish soap is a great way to go green in your kitchen. It is plastic free and zero waste at the same time as having a great, long lasting lather that cuts through grease. 
Most solid dish soaps are either good at washing dishes or kind to your hands. With the addition of goat milk we believe we have produced a product that does both! 
To use, get the dish sponge wet and scrub directly onto the soap bar until a lather is created. Wash you dishes as usual enjoying the fact that you are helping save the planet one dish at a time! 
This dish soap comes with a dye-free biodegradable dish sponge. It is 100% natural, made of white cellulose (natural wood pulp) and coconut fibre. The sponge is compostable, making it a zero waste product. 
Soap ingredients: Castor oil, coconut oil, lye, goat milk & sodium lactate.