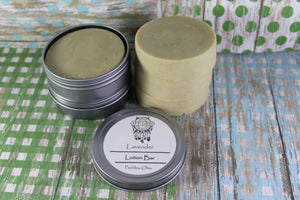 Beeswax Lotion Bar
If you've ever tried a solid lotion bar you will know how luxurious and moisturizing, they are. Ours contains locally sourced beeswax, in addition to Shea butter and coconut oil. These three ingredients work together to provide hydration for your skin on an amazing level. You can use this anywhere you have dry skin, it's ideal for elbows and cracked heals. 
The lotion bar is about 3oz which is a great size to fill your palm and comes in a handy tin.  
To use: remove from the tin and rub on skin. Enjoy sitting for a moment or two as it soaks in. 
Ingredients: locally sourced beeswax, Shea butter, coconut oil and fragrance oil.