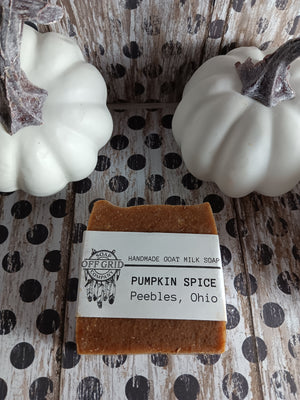 Pumpkin Spice Goat Milk Soap
Pumpkin spice has a wonderful fragrance with hints of cinnamon and nutmeg. Almost smells good enough to eat (although, you would only eat one bite!).  If you are pumpkin spice crazy like us, you will find a good excuse to enjoy this fragrance all year around.
Ingredients: olive oil, coconut oil, palm oil, sodium hydroxide (lye), goat milk, ground oats, cinnamon and fragrance oil.