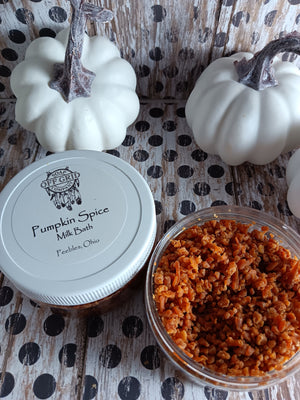 Pumpkin Spice Milk Bath
Enjoy the nostalgic fragrance of fall with our pumpkin spice milk bath.  This tub contains about 3oz of milk bath which equates to about four uses.  Simply sprinkle in your tub and relax as it slowly dissolves and turns the water milky, leaving your skin hydrated.
Ingredients; saponified oils (coconut, olive and palm), goat milk, ground oats and fragrance oil.